I was never a big fan of perfume but since October it has become a little love of mine. I love pretty packaging and girly sweet perfumes. I'm not a fan of anything too flowery I prefer sweet and fruity.
I tend to go for very feminine and wearable perfumes, and have a lot of firm favourites! As you may notice I have a lot celebrity perfumes as opposed to designer ones, I have noticed celebrity perfumes tend to be sweet and fruity as for designer perfumes tend to be flowery. I'm currently growing my collection and hope to add more and more in the future but for now this is my collection.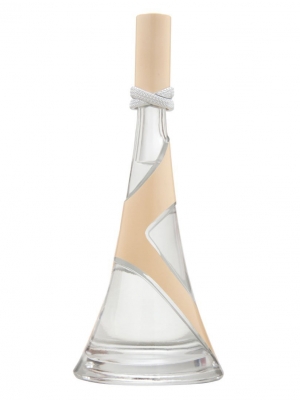 Rihanna Nude
(RRP £20.00) was my first perfume and one of my favourites. It was gift because I absolutely love Rihanna so when I was given it was so happy. Nude by Rihanna is a sweet floral – fruity fragrance with a vanilla background. With its woody and skin musky notes, the fragrance transmits intimacy and a feeling of bare skin and nakedness. This is a perfume that will definitely make you feel sexy and feminine.
Lady Gaga Fame
(RRP: £32.00) I purchased this as part of a gift set that came with the black shower gel. I love the bottle and some may be put off at the fact that it is black but it sprays clear and becomes invisible once airborne. This is yet another floral and fruity fragrance I would definitely say this is more of a night time scent because it is quite sweet. The perfume includes poisonous flower Belladonna and incense, which evolve into the sensual and opulent wave of honey drops, saffron and apricot. I love this perfume but it doesn't seem to last very long so you'll have to re-apply throughout the day/night.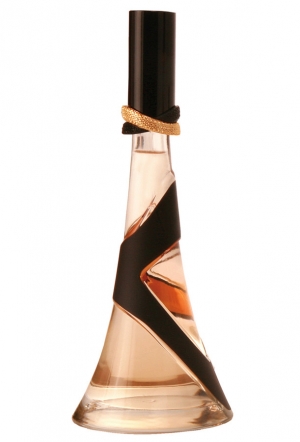 Rihanna Reb'l Fleur
(RRP: £20.00) I got this one for Christmas because I loved Nude so much I had been not so subtly hinting that I wanted Reb'l Fleur aswell. It has the same packaging as nude but in black which I love. This perfume does have bajan tropical feel because of its hints of coconut and ripe fruits like peach and berries. This is a lot stronger than Nude but still has that sexy intimate feel and the longevity is amazing.
Vera Wang Princess
(RRP: £34.00) I was given this on my 18th birthday by a friend. I was so surprised and happy because I had been lusting for this perfume for the longest time. Princess is your very girly, princessy scent, it's in the name. This was my signature scent for the longest time but I think this is more of a spring scent. Vera Wang Princess is a young and fresh with the perfect mix of fruity and floral notes. I find it very delicate despite it being a strong scent at first but it's not over powering. It fades into a really subtle and girly smell. This is a lot more floral than what I would normally go for but I love it non the less
Chris Adams New Era
(RRP £17.99) My mum randomly bought this for me from Fenwicks because she said it reminded her of me. She was right because this is my favourite perfume of the moment. It's not fancy brand or anything but it is definitely one of the best perfumes I have ever smelt. It is a lively fragrance with luscious fruits, earthy notes and sensual musks. It also comes in a shimmering purple hexagonal shaped bottle with golden colour cap packaged in an exclusive leather finish lilac pouch which is perfect for throwing in your handbag. It has the most amazing staying power it lasts all day and doesn't have that strong perfume smell it has more of body mist smell but it stays.
River Island House
(RRP £12.00) I purchased this one for my mother and I it is very affordable and lovely. RI is very sweet and floral so I tend not to wear it as much as it can be a tad over powering it very floral with sweet liquorish like hints. I would recommend this a cheap night time/summer perfume
Nicki Minaj Pink Friday
(RRP: £30.00) This another one of my favourites. Firstly I love the bottle its so unique and cool at the same time. Nicki Minaj may not be everybody's cup of tea but Pink Friday is a very nice perfume. Notes for the floral gourmand include grapefruit, apple, white raspberry, water lily, honeysuckle, jasmine, caramelized pear and musk. I can wait to wear it in summer because it is a very summery fruity scent. I totally recommend it if you're into light fruity feminine scents.
What are your favourite perfumes?